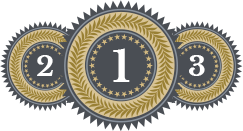 Abogados Consultores is a legal study whose practice focuses on labor advice, both preventive and reactive, with a high level of litigation.
In addition, it has areas of practice in corporate and tax law, in order to offer the client a comprehensive service, capable of protecting and promoting its assets, including its intangibles, such as reputation.
The firm stands out for its innovative capacity, for the excellence of its team and for the rigor of its work. This is supported by the hundreds of customer testimonials.
The team of lawyers has been recognized for its services as a firm specialized in the resolution of highly complex disputes.
Abogados Consultores has a highly specialized team in Labor Law, allowing greater and better results to be achieved in this matter, so we are constantly challenging ourselves to provide a quality and trust service that is reflected in the experience of our clients.
The study has the ease of providing its services in English, so, do not hesitate to have our members to facilitate communication in that language.
They have also studied at the most important universities in the country, and some of them have completed postgraduate studies abroad.
Finally, it is important to state that all the firm's lawyers are members, that is, members of the Colegio de Abogados de Chile A.G. (Chilean Bar of Lawyers)